Can I access Android phone from my computer?
"Hello, guys! Sometimes, I want to access the stored files on my Anroid phone from computer to manage or back up the files. Can you tell me how to achieve this goal? Thanks a lot!"
Method 1. Access phone files from computer using USB
This way is for users who want to access phone data from PC using  USB cable. And all you need is a compatible USB cable, your phone, and PC.
Step 1. Connect your phone to your PC using the USB that came with the phone.
Step 2. On your phone, tap the "Charging this device via USB" notification and choose "File Transfer" under "Use USB for"
Step 3. On your PC, open Windows File Explorer, choose the drive that represents your phone, and double click it to open it.
Step 4. Then, you are able to access and manage your phone files and folders from PC.
Step 5. If you don't need to view phone data from PC anymore, eject the device and unplug the USB cable.
Method 2. Access phone from computer wirelessly and remotely
This method is for users who need to access phone data from PC wirelessly and remotely. What you should prepare is a phone, computer, and remote access software (here I choose AirDroid). The tool can work on multiple platforms, covering iOS, Android, Windows, MacOS, etc.  Here take remotely accessing Andorid phone from PC as an example. 
Step 1. On your phone, download AirDroid from the app store, install and run it.
Step 2. On your computer, download, install and fire up AirDorid, or you can go to AirDroid web client.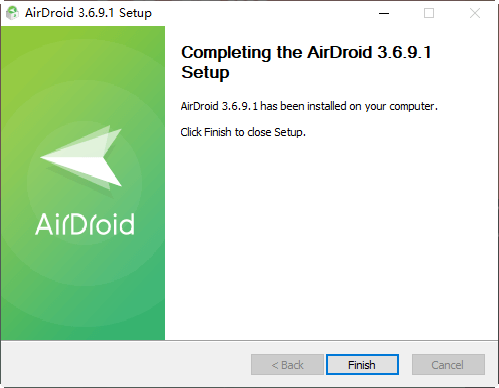 Step 3. Sign up for an AirDroid Personal account and sign in to the account on phone and PC.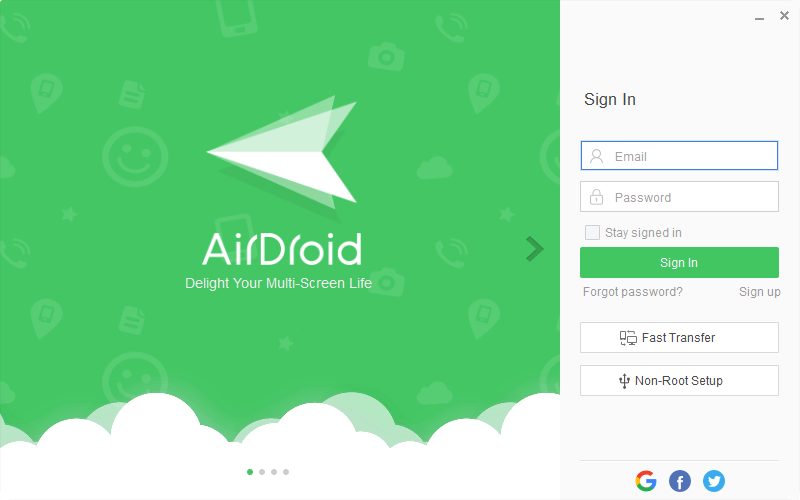 Note: If your phone and computer are using the same WiFi, you can access your phone from PC over WiFi without signing up for an AirDroid account.
Step 4. Your phone will be detected automatically, and you can see the photos, videos, and files of your phone on the left panel. Then, you are able to manage the data saved on your phone remotely.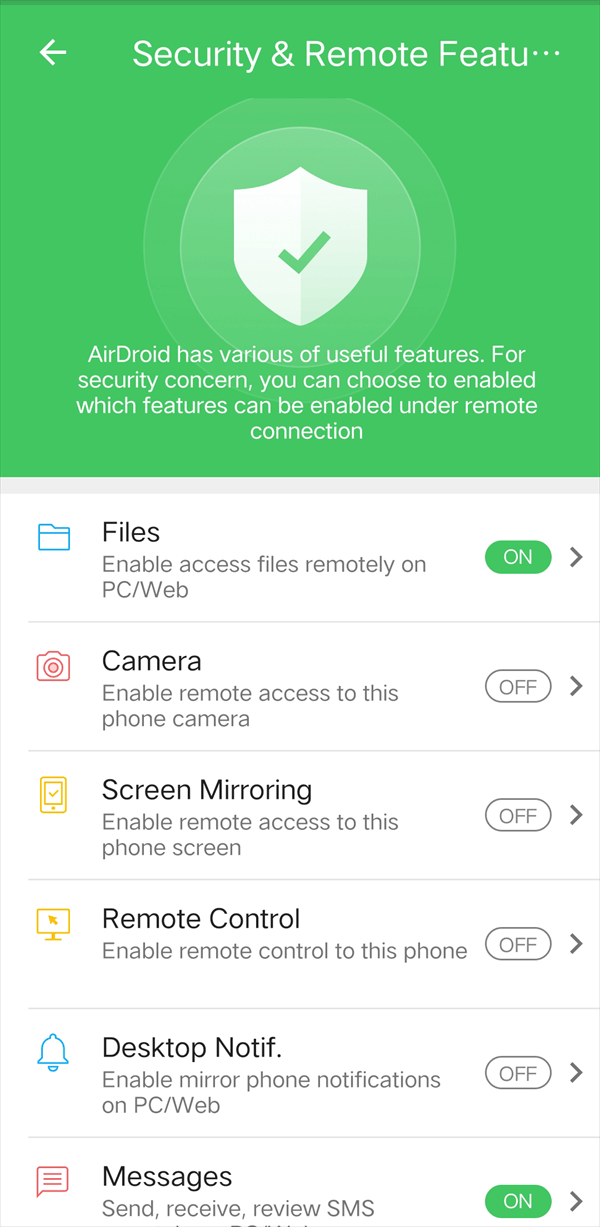 Tips:
•  AirDroid is available on Android phone, iPhone, Mac, or Windows PC.
•  Apart from file access from computer to phone, it allows you to receive and replay phone messages on your PC, control mobile phone to run apps, etc.